It's Time To Change The Face Of Healthcare
CaptureProof Mission
At CaptureProof, we believe the most limited resource in healthcare is the amount of time a provider can give care. Decoupling medical care from time and location allows for vast efficiencies to improve patient experience and outcomes. More accurate and meaningful visual data at a provider's fingertips means more informed decisions.
Awards
"CaptureProof is an innovative start-up recognized for impacting the ability to improve healthcare communication around the world."

CNS Summit - 2019 Innovation Showcase
Baco Raton, FL - November 2, 2019 - A very special congratulations is in store for CaptureProof on winning the 2019 Innovation Showcase. CEO and founder Meghan Conroy won the Innovation Showcase Award by a healthy margin. CaptureProof is honored to be awarded the 10th Innovation Showcase trophy in the history of the CNS Summit.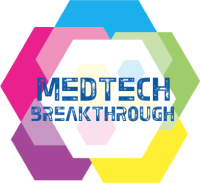 MedTech Breakthrough 2018 - Best Store and Forward Imaging Solution
San Francisco, CA - June 11, 2018 - CaptureProof announced today that the company's telemedicine platform for capturing, comparing and sharing medical photos and videos securely and asynchronously has been awarded "Best Store and Forward Imaging Solution" from MedTech Breakthrough, an independent organization that recognizes the top companies, technologies and products in the global health and medical technology market.

Accenture HealthTech Innovation Challenge 2017 - Top Innovator
The HealthTech Innovation Challenge is part of Accenture's broader HealthTech Innovation program—which will also include acceleration & venture opportunities, innovation labs and more. This program will support innovative technologies and drive creative solutions to improve the way people access and manage healthcare.
CaptureProof was selected in the top three, as a Top Innovator, out of over 500 startups from around the world that demonstrated how their innovative technology and business models help improve the way people access and manage healthcare.

SINGULARITY UNIVERSITY GLOBAL SUMMIT 2016 - WINNER IN HEALTH
At Singularity University, we believe that leveraging the convergence of exponential technologies will advance us along the path to solving our Global Grand Challenges (GGCs) and will shift humanity from an era of scarcity to one of abundance.
That's why we're putting the world's most promising social impact tech companies in the SU spotlight. We've teamed up with development organizations and companies like the United Nations Office of Information and Communications Technology, charity: water, American Red Cross, SAP, Genentech, HCL, and many others to evaluate the potential human and economic impact of this year's GGC Award applicants, and to offer connections, opportunities, resources, and recognition to their projects.
The companies featured here are capable of positively impacting humanity on a global scale through the use of exponential technology.
Read more.
Watch the award ceremony: https://www.youtube.com/watch?v=5JbOlrGvDiA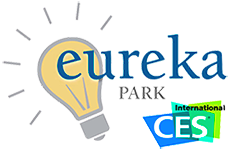 "Startup to Watch" CES 2015
CaptureProof was named one of 2 "Startups to Watch" from over 500 startups in Eureka Park at the International Consumer Electronics Show (CES) in Las Vegas. Eureka Park is the flagship startup destination at CES, with the latest ideas and innovations from more than 20 countries featuring entrepreneurs and home-grown innovation from fledgling prototypes to progressing startups, spanning the entire consumer technology spectrum. As a result of winning this exciting accolade, CaptureProof was featured on an interactive panel. A recap of the converasation was released in Xconomy titled, "Startup to Watch at CES: A Chat with CaptureProof's CEO Meghan Conroy".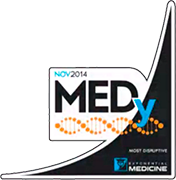 "Most Disruptive" MEDy Award 2014
CaptureProof was honored to receive the "Most Disruptive" Medical Entrepreneurship & Disruption (MEDy) Award. The MEDy Awards recognizes companies that are "generating disruptive solutions" and "driving innovation in the medical field". Singularity University provides educational programs, innovative partnerships, and startup accelerators to "educate, inspire and empower leaders to apply exponential technologies to address humanity's grand challenges." Singularity University's, Exponential Medicine brought together over 400 of the top leaders in healthcare and medicine to showcase and discuss breakthrough technologies for today, and the future. CaptureProof presented its exponential technology on the main stage to these key physicians, innovators, executives, and investors.

Winner of the UHC Start-Up Challenge™ 2014
CaptureProof was the winner of the Start-Up Challenge™: Innovation Delivered at the UHC Annual Conference 2014: "Revolution". The 5 finalists presented to the members of the UHC. To determine the winner, members casted votes for the innovation they would most like to see implemented within their organizations during the next 12 months. CaptureProof secured the win as the "Most Innovative" and a $10,000 grant from UHC and AVIA. UHC is an alliance of the nation's leading non-profit academic medical centers offering performance improvement, comparative data and analytics, supply chain management, strategic research, and public policy. AVIA is a provider-led innovation accelerator built to address healthcare's most pressing challenges by working directly with provider organizations to identify and implement the best emerging tech-enabled solutions.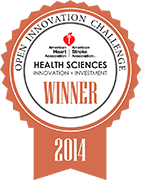 AHA Innovation Award 2014
CaptureProof was recognized for its potential to impact medical communication in cardiology in the American Heart Association's (AHA) Open Innovation Challenge. All proceeds from the award have gone towards funding a year long clinical trial at University of North Carolina Medical Center Cardiology Department, investigating the impact of CaptureProof as a communication platform between physicians in the cath lab and the impact of seeing an image of the disease burden on behavioral change.

SXSW Venture2Venture 2013
Hosted by the world-renowned South by Southwest (SXSW), Venture2Venture, in Las Vegas, spotlighted CaptureProof as a startup leader in mobile Health. Selected from over 200 companies and judged on key criterias of creativity, potential, impactfulness, team culture, and functionality, CaptureProof was selected as a finalist in Health Technology by showcasing our solution to create much needed efficiency in healthcare, allowing patients to accurately show their symptoms over time and physicians the ability to treat from anywhere reducing in-person office visits.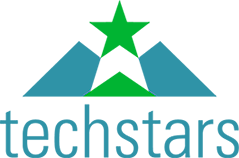 TechStars Chicago 2013
CaptureProof was selected from a pool of over 900 applicants to be one of the 10 startups invited to the prestigious TechStars, a mentorship-driven technology accelerator in Chicago during summer of 2013. The three-month program concluded with a Demo Day at which CaptureProof took the stage at the House of Blues Chicago to pitch our vision for the future of healthcare to over 500 investors.
Read More
Morgenthaler Health 2.0 2012
Launched by Morgenthaler Ventures to showcase the most promising health IT startups, the DC to VC contest awards the top Health IT startups looking for Seed and Series A funding. In 2012, CaptureProof was a special candidate as it was not entered by an accelerator but was the judges' choice for the most promising new seed stage company. CaptureProof presented in front of leading venture capitalists, entrepreneurs, and angel investors at the annual Health 2.0 conference.
Read More
Founder
Meghan Conroy is an award winning digital health entrepreneur. With a background in sales at Abbott and J&J and Degrees in Physiology and Digital Photography, Meghan founded CaptureProof, the clinical photo and video platform for medicine. Awards include Singularity University's Winner in Health, Accenture's Healthtech Top Innovator, Medtech Breakthrough's "Best Store and Forward Imaging Solution", and the "Most Disruptive" Medical Entrepreneurship and Disruption Award (MEdY Awards). Meghan has authored 4 Granted Patents and has extensive/deep experience in IP development in the Digital Health sector. Meghan's media coverage includes profiles on news programmes such as CBS News ("How one CEO is reimagining healthcare") and Bloomberg, and many print media coverage in publications such as Forbes, Entrepreneur, Aljazeera America, Business Insider and CIO.
Meghan is also the Founder of brilliantHush, a Clinical Trial Photography Management company and Unicorn Cashmere, a leading e-tailer of luxury cashmere clothing. Previously Meghan was the Marketing Director for Parsons Paris School of Art and Design and National Sales Director for Secara, a leading Chinese Herbal Supplement company. Meghan is also an award winning photographer (Saatchi Showdown Award) who has exhibited in Chicago, San Francisco, Paris and London. With a passion for healthcare and travel, Meghan researched the Prevention of Mother to Child HIV Transmission in Zambia and gave 1000 families their own portrait.
Medical Advisors
David Chen, MD
Epileptologist
Department of Neurology
Baylor University
Robert Duckrow, MD
Epileptologist
Department of Neurology
Yale University
Michael Gelfand, MD, PhD
Epileptologist
Department of Neurology
University of Pennsylvania
John Hefferon, MD
Co-Medical Director & Chairman
Orthopedic Northwestern
Center for Orthopedics
Larry Hirsch, MD
Epileptologist
Department of Neurology
Yale University
John Hixson, MD
Epileptologist
Department of Neurology
University of California San Francisco
Curt Lafrance, MD
Epileptologist
Department of Neurology
Brown University
Sidney C. Smith, Jr., MD
Cardiologist
Professor of Medicine
University North Carolina
Olivier Soubrane, MD, PhD
Solid Tumor Transplant Surgeon
department of General Surgery
Hôpital Beaujon
Hôpitaux Universitaires Paris Nord Val De Seine
William O. Tatum, DO
Epileptologist
Department of Neurology
Mayo Clinic